Empowering Missouri Students to Go to College and Succeed
Missouri College Advising Corps
The Missouri College Advising Corps seeks to increase the number of low-income and underrepresented students who enroll in, persist through, and graduate from college.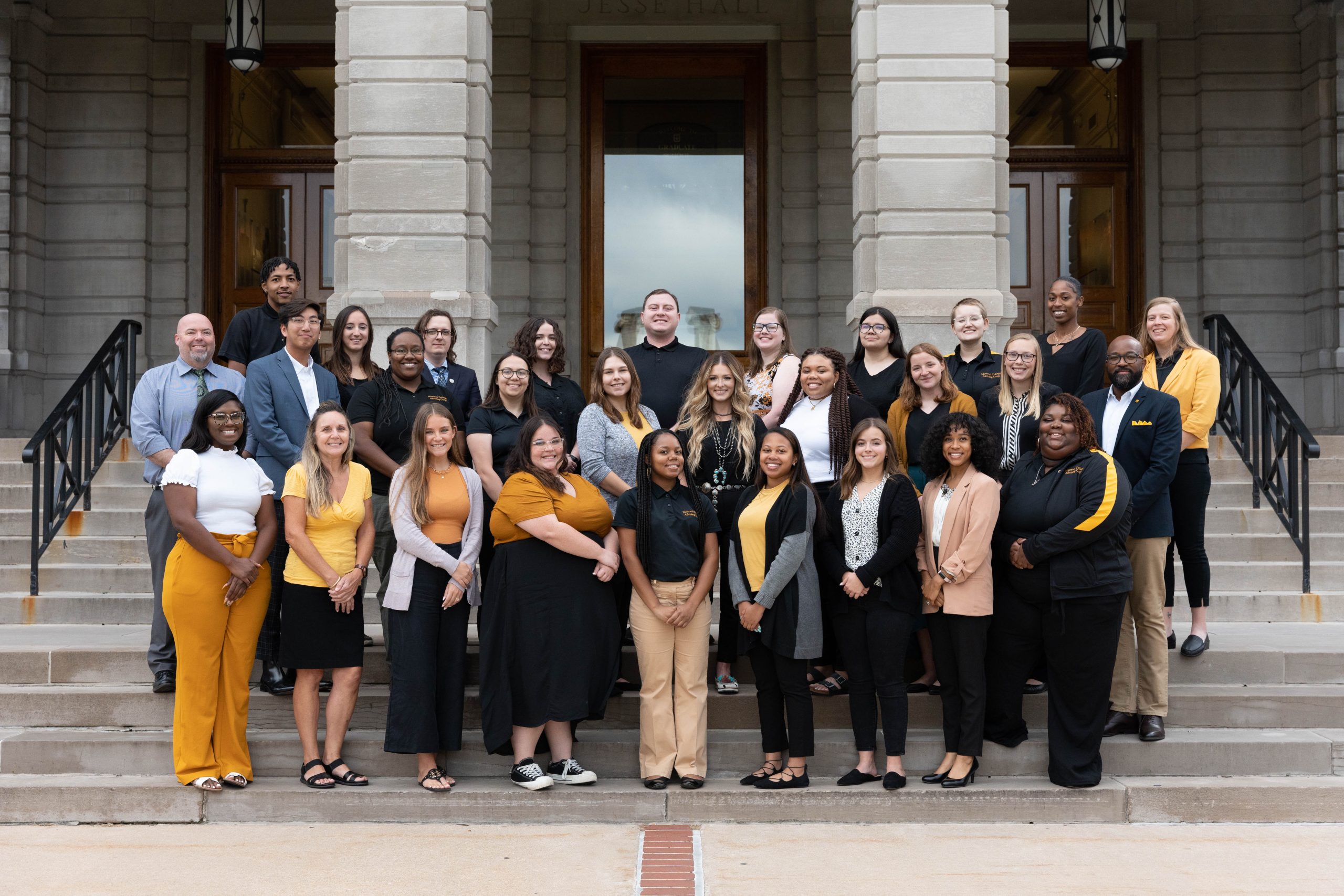 Celebrating 10 years of service
In 2007, the University of Missouri successfully competed for a $1 million grant from the Jack Kent Cooke Foundation to establish the Missouri College Advising Corps (MCAC), a college-access advising program.
MCAC hires recent graduates to work in 48 partner high schools across Missouri to empower Missouri students to go to college and succeed. MCAC partner schools have high percentages of first-generation-college, low-income, and underrepresented students at risk of not going to college. MCAC college advisers help students understand that they can complete a college degree, find their "best fit" postsecondary institution and navigate the process of applying for admission and financial aid. Advisers are immersed in the school and are available to guide students through the college planning and preparation, applications and financial aid processes.
MCAC helps Missouri students who may not have otherwise gone to college. Activities provided by MCAC are unique from those generally provided by other college access programs:
Working alongside counselors, MCAC college advisers, who are themselves recent college graduates, model that college is within reach and, because of this near-peer approach, uniquely interact with students.
While many college–access programs provide part-time off-site services, MCAC college advisers devote full-time attention to college advising and are immersed in the setting and available to students all day, every day throughout the school year and beyond.
MCAC advisement is made available to ALL students in the school.
MCAC helps students find their "best fit" postsecondary institution and does not recruit for any one institution.
MCAC concentrates its efforts in both urban and rural areas of the state.